Ronald Audet, in his 1996 work, The Meador, Flippen, and Godsey Families of Virginia, discusses the origin of the Godsey name. It is fascinating research and he has graciously agreed for me to reprint some of it here. Note, there is a longer Godsey Family History written by A.R. Godsey and Mary Jane Erwin.
The English Society of Genealogists, in response to a question concerning the origin of the Godsey name, has said,
Difficulty arose at the outset because we could find no occurrence of the name Godsey, and no references to it could be traced in various textbooks on the origin of British surnames. Our Great Card Index gives the name Godsay in connection with the parish of North Collingham in Nottinghamshire but even this appears to be a variant form of Godsaff, Godsaffe, etc., that occur in the register in earlier years.
A fascinating theory as to the origin of the Godsey family in this country has been suggested by William H. Godsey in his family history Goose Eggs:
The name Godsey does not appear in French or British genealogy files—it originated in this country. Finding out how, wasn't easy—except for this writer, no one—at this writing—could care less. Aboard H. M. S. Richmond, out of London, were a group of Huguenots, fleeing from the religious turmoil in Europe—some were transports. After a voyage of unbelievable hardship . . . they disembarked on August 15, 1680, at Charles Town, Province of Carolina [now Charleston, South Carolina]—a thriving seaport of 200 souls.
<![if !vml]>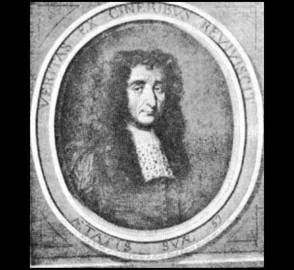 <![endif]>
Among the survivors were James & Thomas Godfrey, ages 10 & 12 respectively, in custody of a Huguenot family by the name of Amonnette. These boys were the only living sons of Sir Edmond Godfrey, recently ousted from his Judgeship in Westminster—an intrigue & political murder, most foul. Soon after this date, the names of James & Thomas Godsey appear on Justice of the Peace documents. The name Godfrey—temporarily at least—vanishes from that area. We believe that the fr in "Godfrey"—deliberately or otherwise—was changed to an s. This was the beginning of a transition period when the English s, formed like an f, was converted to its present familiar shape. James & Thomas are probably the forebears of all the Godseys in the United States today—they came from a prolific family. Thomas was survived by two sons, John & Thomas, Jr. A daughter, Sarah, died in 1742. Thomas Godsey is buried on a farm near Sandston, Virginia. His headstone, badly deteriorated, appears to read: "Thomas Godsey, born Westminster, England, 1668, died 1749." Month, day, & a few lines—probably eulogy—are not legible.
Tending to cast doubt upon William H. Godsey's theory is recent evidence that the Godsey name did not, as he claims, originate in this country. Alice N. Godsey, editor of the Godsey Family Newsletter, has searched the International Genealogical Index of England in the Family History Library of the Mormon Church in Salt Lake City. This index records the name Godsey and such spelling variations as Godsay, Godsaye, Godsoy, and Goodsey in a number of parishes in England, the earliest such record being found in Lincoln in the year 1558. Of course, the fact that other Godseys were found in England prior to Sir Edmund Godfrey's murder does not in itself invalidate the theory, since Godfrey's children could easily have adopted a similar name with which they were already familiar in England. Clearly, much further research is necessary before even a tentative conclusion can be reached.
Modern researchers tend entirely to discount the connection with Sir Edmund Berry Godfrey and to ignore the suggestions of Goose Eggs. In fact, one of the more successful Godsey researchers, Arnold Roy Godsey, Jr., states
Several years ago I got a copy of William (Bill) Godsey's book Goose Eggs, A Godsey Family History. I then began an attempt to verify his early Godfrey/Godsey theory. In reading about Sir Edmund Berry Godfrey, I found no evidence that he ever married. On a visit to Salt Lake City several years ago, I found and read the Will of Sir Edmund Godfrey. No wife or children were in the Will. He made many bequests to brothers, sisters, nephews, etc. So I concluded that he [William Godsey] made up that theory. I did find that the HMS Richmond did bring Huguenots to Carolina in the 1680's, but have never found a passenger list with James and Thomas Godfrey listed.
If this is a romantic theory that many claimants of the Godsey name would like to believe, recent researches have tended to cast serious doubt upon it. Many Godseys hold to the somewhat more prosaic tradition that the name is of Irish or Scotch-Irish derivation. Mrs. Virginia Godsey Kelly, an active Godsey researcher, sums up this explanation thus:
Those holding the Irish tradition are supported by two printed references. The earliest of these (1883), a biographical sketch of Edward S. Godsey (born 1822 in Chesterfield County, Virginia) states, "His father was of Irish lineage and his mother of English origin." As his family lived in Chesterfield County, Virginia, until 1837, this reflects a direct tradition of the Godseys who lived in their first American home. Then, in 1893, Judge Martin Byrd Wood, a Godsey descendant, lawyer, and local historian, published a Wood family history. He says of his mother, Ann Elizabeth Godsey, "Upon her father's side she was of Irish extraction. . . ." Judge Wood had two immediate sources for this statement: his grandfather, John Godsey, who lived into the years of his grandson's manhood, and his mother, who was living when he wrote and was old enough to have known her revolutionary War grandfather Augustine (Austin) Godsey, who was born in Chesterfield County, Virginia.
Another, and perhaps still more probable, theory concerning the origin of the Godsey name has been suggested by the late Jack M. Godsey of Ashland, Oregon. He contends that the original ancestor of the Godsey family in the United States was Louis Geoffray, a French Huguenot who arrived in Virginia in 1700 in the ship Peter and Anthony. Mr. Godsey states that he remembers as a boy being told by his grandfather that the name Godsey had originally been Godfrey, meaning "God's peace." Moreover, the grandfather also told him that the first member of the family in this country had been a Huguenot named Louis, who had then spelled his last name Geoffray. Once again, Mrs. Virginia Godsey Kelly provides enlightenment on this question. She sums up the Huguenot theory of Godsey origins at some length but with exceptional clarity and interest.
. . . the tradition of a French or French Huguenot beginning of Godseys is staunchly upheld by several descendants who cite that the name (spelled Gadsi, Godsee, Godsi, etc., by the French-speaking parish clerk) first appears in 1737 in that part of the extant but incomplete records of the Virginia Huguenot parish of King William given in Prof. R. H. Fife's The Vestry Book of King William Parish, Virginia, 1701-1750. Note that the Godseys appear in the vestry records almost forty years after the founding of the parish. By then about one-fourth of its parishioners had British names. . . . In seeking the genesis of the Godseys, it is helpful to remember that French Huguenots and other European Protestants were driven by religious persecution to various countries. Among these countries were Ireland, England, Scotland, and the Low Countries. The French Huguenot parish of King William in Virginia was settled by such exiles. In 1700 several hundred French Huguenots came to Virginia under the auspices of King William III, whom they had helped to gain the British throne. Their main settlement was on 10,000 acres at Manakin Town, in the section of Henrico County that eventually became Powhatan County . . . although a small part of the parish remained in Henrico until Chesterfield County was formed from it in 1749.
Jack M. Godsey's researches have verified the presence of a Louis Geoffray, a French Huguenot and one of the earliest settlers of Manakintown, Virginia. According to Godsey,
The Godsey name first appears in the colony of Virginia, in the church records of the Manakintown Church of King William Parish in Henrico County, Virginia. This church was an Anglican Church created by the House of Burgesses for French refugees (Huguenots) and their descendants only. . . . Therefore . . . the Godsey and Lacy family were of French Huguenot ancestry. Their names would not have appeared on the Manakintown Church records of King William Parish at this early date of 1737 unless they were of French Huguenot descent. About fifty years ago [1923], Grandfather and I were sitting under the big cottonwood tree down by the road talking family, and he told me that if I ever wanted to look up the family, to start with Louis Godfrey in Virginia, a Huguenot, and that the name was spelled Geoffray. I thought at the time that Grandfather couldn't spell and what the hell was a Huguenot. It all sounded pretty terrible to me. But, this Louis Geoffray is the only name listed as a French Huguenot and a settler of Manakintown. The name Geoffray in English is spelled Godfrey. Also, the Virginia Historical Society lists Austin and William Godsey as being descendants of French Huguenots that fought in the Revolutionary War. . . . I think that Louis Geoffray took out his allotted 133 acres of land on the south side of the James River. Not on the north bank of the James River near Manakintown. So he lived in the Colony of Virginia in Henrico County, Henrico Parish, but belonged to and paid his tithables to the King William Parish Church of Manakintown, which by law was for French Huguenots and their descendants ONLY.
According to this tradition, the name was actually once Gottschee, changing its spelling as the family, originally of Frankish German-Celtic stock, spread throughout western Europe, becoming Gottfried in Germany; Geoffrey or Geoffray in France; Godfrey in England; and eventually Godsey in Virginia.
Louis Geoffray, then, would have reached Virginia in 1700 and would have been granted 133 acres of land, as were all the Huguenot settlers; however, instead of establishing his home on the north bank of the James River near Manakintown, he settled on the south bank in what was later to become Chesterfield County, still, however, maintaining his membership in the Manakintown Church, which could easily be reached by a short boat trip across the river, not forbiddingly wide at this point. At any rate, the earliest definitely established ancestor of the Godsey family would appear to be Thomas Godsey, who died in Chesterfield County in 1749. He may have been a son of the Louis Geoffray mentioned above. Arnold Roy Godsey, Jr., however, has another theory.
A search of English Parish records by Mr. Raymond Foster, a Genealogist and Record Agent of 39 Flamborough Road, Ruislip, Middx. HA4 ODN, England, in September, 1992, found baptism records of James and Thomas Godfrey. The records were found in the original Baptismal Register of St. Dunstan Stepney of the London/Middlesex area. They were the sons of Edward Godfrey and his wife, Mary Miller, both of Lymehouse. Edward was a blacksmith. James was baptized May 2, 1666, and Thomas was baptized January 6, 1668/69, aged 11 days. Thomas's birthday was December 26, 1668, if he was baptized in 1669. This date agrees with William Godsey's account in his book. It seems likely at this time that all . . . Godseys are descended from this Godfrey family.
The authors of the present book have not been able to verify William Godsey's claim that the Sandston grave identifies the birthplace of Thomas Godfrey as Westminster, England. Nor have they found conclusive proof of any theory as to the Godsey origins. It is worth noting, however, that in the nineteenth century the Godsey family married with the Burtons, a family which had previously become closely interrelated with the Manakintown Huguenots. Moreover, the name of Mary Louise Godsey, ancestor of the authors, may perhaps represent a dim tradition from the name of Louis Geoffray. Additional researches by Arnold Roy Godsey, Jr., by Mrs. Virginia Godsey Kelly, and by others have given strong support to the Huguenot origins of the family. This is the theory that has been adopted in the present book, though no conclusion has been reached as to whether the ultimate origin of the family name is from Sir Edmund Berry Godfrey; from Louis Geoffray of Manakintown, Virginia; or from Edward Godfrey of Lymehouse, England.
Regardless of this controversy, the American establishment of the Godsey family begins with Thomas Godsey of Virginia, who died in Chesterfield County about 1748.